PJ Lobster House is Now Taking Holiday Orders!
Make the holidays a little easier by placing an order at PJ Lobster House. We are now taking holiday orders, so you can check one more thing off of your holiday to-do list. Learn more about our holiday menu options by reading on.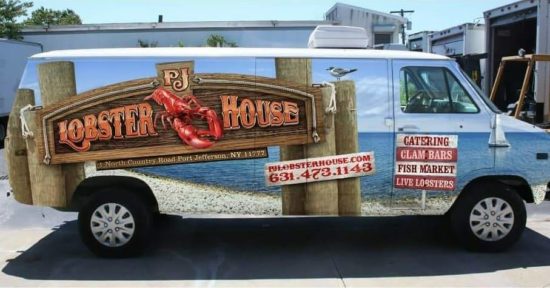 Consider ordering a platter for your holiday party or gathering. Our platters include plates of lobster roll sliders, baked chopped clams, oysters on the half shell, mussels, fried calamari, shrimp cocktail, clams on the half shell, or you can make your own platter with king crab legs, jumbo lump crabmeat, or fresh Maine lobster tails. We sell these options by the dozen, on a half tray, or on a full tray depending on your order.
At PJ Lobster House, we also provide starters as part of our catering menu selections. Pick from salads, soups, or appetizers. We offer everything from a classic caesar salad, to Manhattan clam chowder, to crab cakes.
If you're hosting a dinner event this holiday season, think about selecting some PJ Lobster House entrees to satisfy your guests. We serve linguini with red or white clam sauce, sausage and peppers, shrimp francese, shrimp and little neck clam scampi, shrimp parmesan, shrimp and scallop alfredo, seafood paella, seafood marinara, seafood supreme, salmon pinwheels, honey mustard salmon, and so on. There is something for everyone on our entree list, which is sure to make your holiday party a hit.
Whether you're hosting an office party or a family Christmas dinner, PJ Lobster House is here to help. Place your holiday order with us today to be sure you're ready for the seasonal celebrations! To do so, give PJ Lobster House a call at 631-473-1143 today! We can't wait to serve you and your friends and family this holiday season.
Seafood near Stony Brook University | PJ Lobster House Holiday Catering